I am so happy that I can say I am swimming regularly again. The past week I did almost 20K of swimming. This is a good start of the new swimming season, which basically started last week.
Because the possibility to swim is growing week by week, this will be my last blog in the #StayFit series. In my fifth and last blog it is time to look back and see how I did. What did I learn from seven weeks of no swimming? And am I happy with the results? The answers to these questions are in this blog.
What went well and what didn't go well?
I have:
An extremely good overall fitness
Learned a lot about my body and nutrition
And I lack:
Mainly swimming speed
My trusted swimming technique
I have never been out of the water for more than seven weeks. I can tell you: this is really different than just three weeks off from training. It certainly was a unique experience with it's ups-and-downs. Are you curious to my full experience? Read further then.
I have an extremely good overall fitness
The first conclusion is that I stayed extremely fit, even without swimming. The first swim sessions I did were really easy. Of course, I didn't do a 10K yet. Though, the fact is I did swim a 5K session already.
I am very pleased with my overall fitness now. It is a good sign that I have been able to keep my body fit the past couple of weeks. On top of that, I also know that my swimming will be 'on point' very soon. The switch from alternative training back to swimming is going to be easy, based on my fitness.
If something similar may happen in the future, at least I know how to deal with this. I think it can be very beneficial.
I have learned a lot about my body and nutrition
In the first blog of my #StayFit series I told I want to invest in the strength of my legs. I think I did a good job with that part. Although, besides my legs I also wanted to invest in something else.
The part I also invested in was my nutrition. What does work and what doesn't work? Every person is different, so it is important that you know what works for you and what doesn't. In a normal situation I am not fond of changing my nutrition pattern. But, because there were no races this time I was up for the challenge.
Thus, I experimented a lot to eat the right amount of kilocalories. I also adjusted my carb intake. Less sports means your body requires less fuel so I think I did a goob job there. The result: a lot more insight in proper nutrition and the right amount. I also felt the difference what good nutrition can do for your body.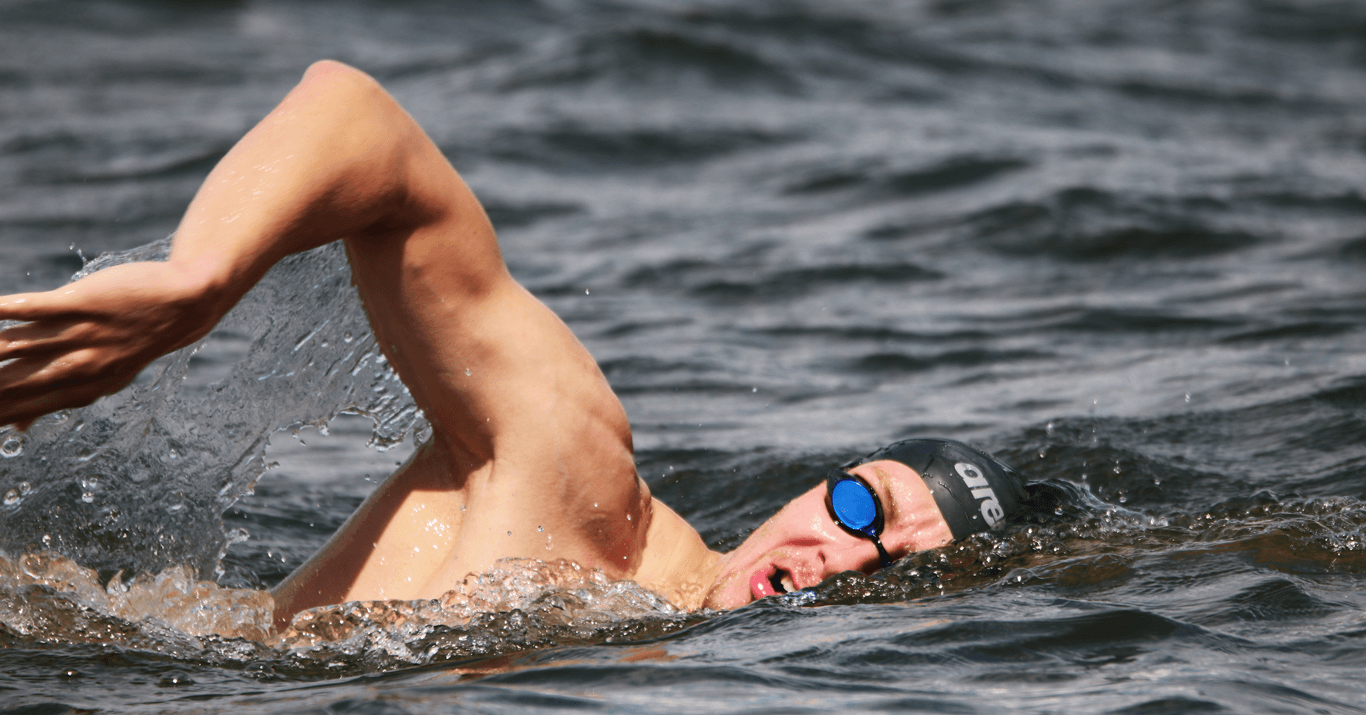 ---
I mainly lack swimming speed
Such a long period out of the pool is new for me as well. I didn't know what to expect beforehand. Don't understand me wrong, I am very happy that I did it this wat. There are however things which suffered during this period without water.
One of these items is my swimming speed. I could swim my first swimming sessions very easy, but my speed is literally gone. I think this kind of makes sense. I have never been out of the water for so long. And if I have been out of the water for two or three weeks I already notice the difference in speed.
I honestly don't know if a seven week break or a three weeks break of swimming makes much of a difference in speed. The first sessions you'll always notice that you are a bit slower. As a professional athlete you have to be patience and thrust yourself that it will come back sooner than later. Now this time hasn't come yet, but who knows in one, two or five weeks it is. Time will tell.
My swimming technique needs to be finetuned
The second thing I noticed is that my swimming technique has suffered in these seven weeks. The feeling in the water is not optimal. And my free style feels a bit more unnatural as well.
I don't think this is as bad compared to my swimming speed for example. Why do I think this way? As a swimmer you can always improve your swimming technique. Sometimes it happens that you learn wrong technique by mistake. These errors can be hard to unlearn. However, when you are out of the water for a longer period of time, everything feels fresh and new again. Precisely this feeling makes is easy to adapt your swimming technique.
This is why I focused the first few sessions a lot on my swimmning technique. I had a look on my swimming stroke and see if I could make some changes. Effiency is key in swimming whether you are a pool or an open water swimmer. This situation gives me time to invest in a better technique.
Time to build and work towards new goals
I see the upcoming weeks as a total fresh start. I have trained for seven weeks with alternative sport disciplines and I trained less hours than usual. My body is well rested. I am mentally and physically ready to pick up swimming again. And from there to build and work towards new goald. The new swimming season had already started in May. Who would have thought that would happen?
I hope you enjoyed my #StayFit series. From now on, I won't publish a new blogpost every week, but I will continue writing. You can finally count on blogs that are fully swim related. If you still have any questions, you can ask them in the comments below. And also for you: good luck with swimming!